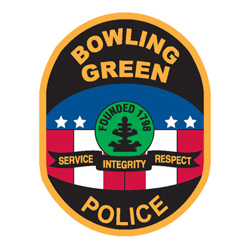 Police Officer
Sorry, this job has expired.
Bowling Green, KY
$42,015.00 – $46,015.00 Annually
The City of Bowling Green, KY is accepting applications for Police Officers.

Salary is $42,015/year and $46,015/year after graduating academy (KLLFPF) training plus a full benefits package. City pays more than 95% of medical premiums.
• High school diploma or equivalent.

• Must be 21 years or older.
• Valid driver's license.
• Must meet specific physical fitness requirements.
• Identify, pursue, and arrest suspects and perpetrators of criminal acts.
• Maintain order, respond to emergencies, protect people and property, enforce motor vehicle and criminal laws, and promote good community relations.
• Prepare reports documenting incidents and activities.
• Render aid to accident victims.
• Review facts of incidents to determine if criminal violations were involved.

Apply online or call. The application deadline is November 20, 2020

The City of Bowling Green, KY is an Equal Opportunity Employer and Drug Free Workplace.
19136